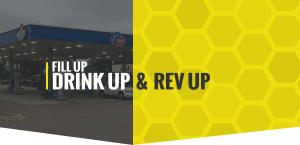 Tudor Properties LLC, formerly ADA Inc.
Categories
Liquor Convenience Stores Coffee Shop & Bakery
About
Pine Square, College Square, Raceway Square and Nitro Square are locally owned and family operated gas stations & convenience stores. We are committed to provide the best in quality products at a fair price. Our teams are friendly and polite and we know you will appreciate the clean shopping environment each time you visit our locations. We serve over 20,000 customers a week who look forward to fill up on deals and rev up on our great customer service. We invite you to stop into any one of our locations and check out our amazing deals, drink up from our beverage offering, and stay awhile! Free WiFi and a place to sit and visit. You will be glad you did!